Christmas gift guide 2018
It's beginning to look a lot like Christmas… and it's time for Christmas shopping!
Stuck for ideas? Well don't worry! We've created a seasonal guide of what we think would make the perfect gifts this Christmas! Click the banner above and let us guide you through our gift ideas!
Brightening the home
Our versatile lighting range has something for everyone.
The perfect gift for someone who you know has just moved to a new house or has recently re-decorated and want some new feature lighting.
The range includes battery powered lights, bright LEDs, decorative string lights, funky Neon silhouettes for parties or kids' bedrooms, with on-trend designs like our attractive metal cage lamps.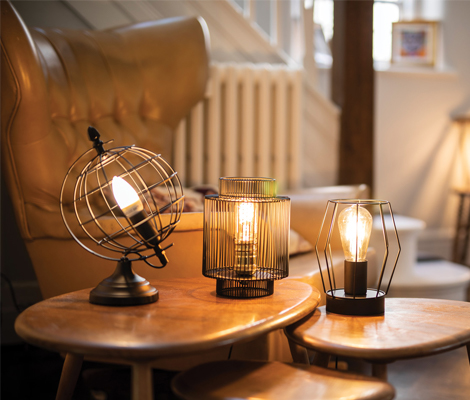 These on-trend cage lamps look great when fit with a filament bulb.
The gift of music
An ideal present for musicians or learners and great fun for Christmas morning.
We have a range of electric and acoustic guitars and bright and stylish ukuleles that will make an ideal gift to last long after Christmas.
Our newest additions include a flexible drum mat and roll-up keyboard! These space-saving alternatives are portable, so play them anywhere, the perfect gift for kids and all the family.
We have some handy stocking fillers like our colourful plectrums in a tin which also make a cool Secret Santa present.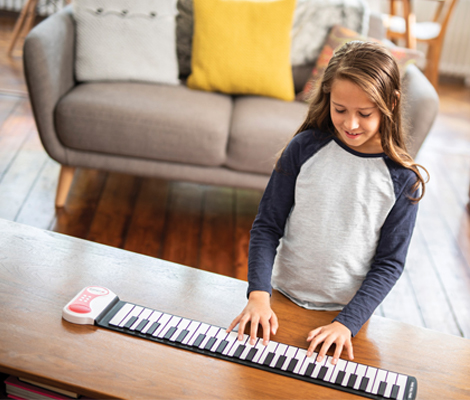 Roll out the tunes, powered by USB or battery power.
Speak volume
There's nothing better than a new Bluetooth speaker which you can play your favourite Christmas hits on!
Our range includes waterproof designs like the Wave, true wireless technology with Sound Shots and compact designs like The Bopp, ideal to take anywhere and play music from your smart device.
Upgrade someone's TV experience with a 40W soundbar and 100W soundbar with subwoofer. Perfect for watching Christmas films or when the football's on!
For a touch of nostalgia, why not give a loved one a mini jukebox with LED light show or the ultimate throwback, the Ace retro cassette player, a brilliant addition for at home or on the move!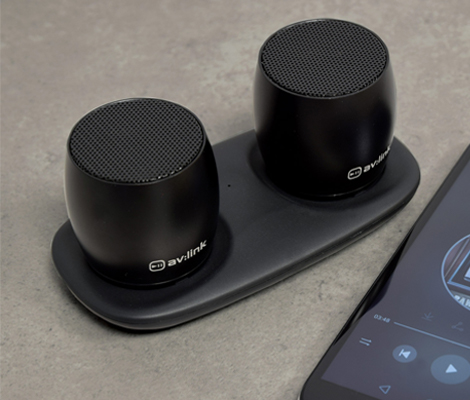 True wireless technology provides a wider surround sound effect.
Tunes on-the-go
When it comes to the end of another year, headphones have had their fair usage, so it's the perfect time to treat someone a new pair.
We have plenty to choose, including splash-proof wireless earphones to prevent tangling wires.
Know someone who has a long commute home? Our range of over-ear headphones come in wired and wireless options, with noise cancelling technology to cut out background noise.
Designed especially for kids, our range of children's headphones have cushioned earcups with built-in volume limiter which keeps hearing protected.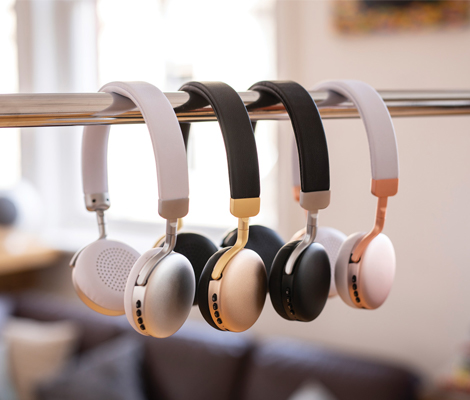 Neo headphones offer a sleek, two-tone design.
Measuring up
Our range of tools from Mercury and Mercury Trade offer the ideal gifts for DIYers and trade professionals who need their tools re-stocking for the New Year. Smaller accessories make handy stocking fillers too.
Treat someone to a new cordless drill or screwdriver to make jobs less time consuming and easier.
Choose from our range of durable hand tools which you know, with confidence, they'll last throughout the year, whatever the job!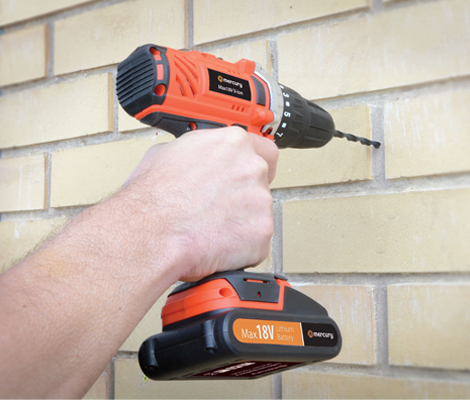 This versatile, cordless drill is a lightweight but powerful tool
Game on!
The ideal gift for any gamer. From the minute they open the gift they'll be impressed, perfect for playing with a new game!
The new Head-Bytes stereo gaming headset is stylish, dynamic with LED light strips on each soft-cushioned ear cup.
Surround yourself completely in the game with the foldable microphone with noise cancelling technology.
The high precision 40mm driver units reproduce high quality audio, gaming will never be the same!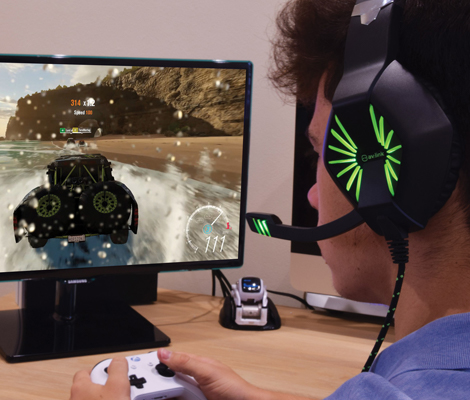 Simply connect to your device and let the gaming begin!
We hope our gift guide has given you some great ideas for Christmas and click the links below for more details or get in touch!
This Christmas – choose a gift that makes them smile