Welcome WD-40, GT85, 3-In-One and 1001!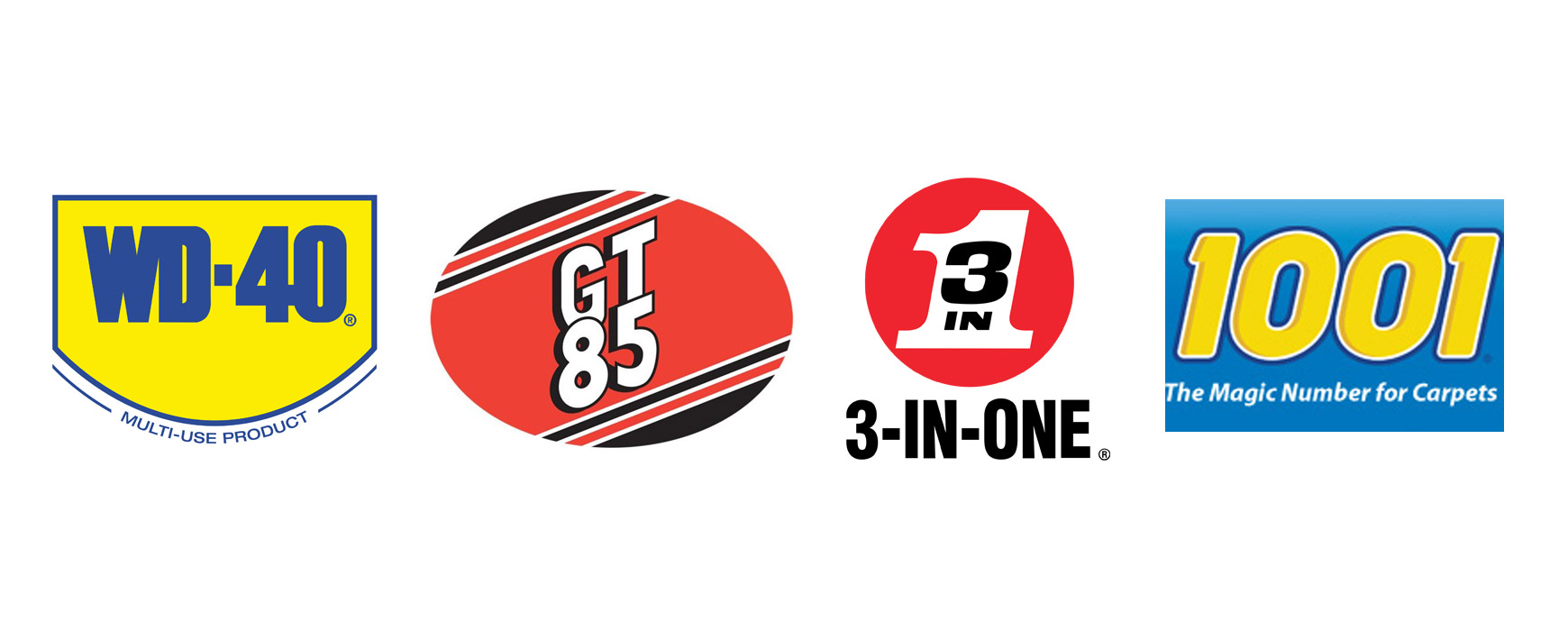 We're thrilled to announce that AVSL Group is now a distributor of four of the country's most recognised trade and domestic product brands.
Available NOW, we are pleased to offer a 27-strong suite of products from WD-40, GT85, 3-In-One and 1001.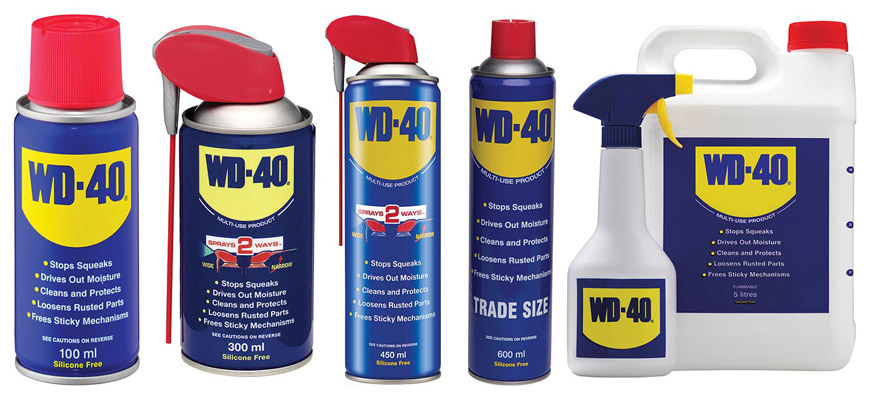 WD-40 Multi-Use Product
The product that made WD-40 a worldwide household name was invented more than 60 years ago in San Diego, California as a rust-prevention and degreasing agent for use in the aerospace industry.
The name is an abbreviation of 'Water Displacement – 40th formula', but after the product was found to have numerous household uses, it was made available to the public in 1958. Today, WD-40 is as relied-on as ever, with more than 2,000 known applications.
We offer the original formula in a variety of conveniently sized spray cans, with Smart Straw options, and an industrial-sized container with spray bottle applicator.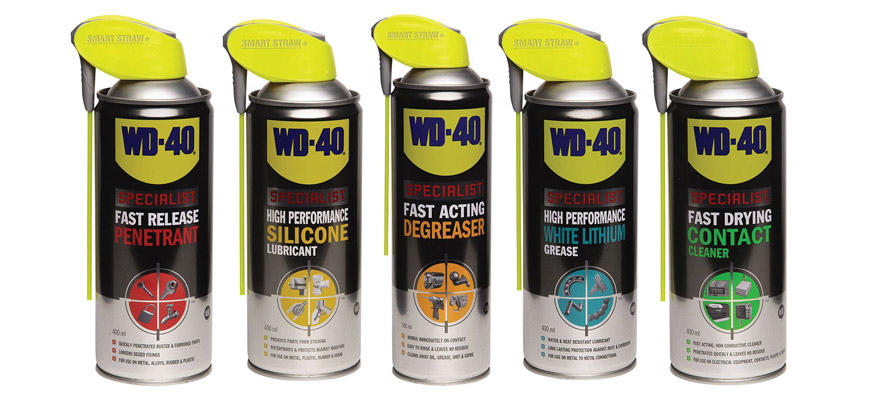 WD-40 Specialist
WD-40's Specialist range offers go-to solutions for jobs with specific requirements.
Its maintenance sprays – tailored to trade and industry professionals – come in convenient spray cans equipped with Smart Straw technology, offering wide or focussed coverage, depending on the task at hand.
WD-40 Specialist Lawn & Garden
The WD-40 Specialist Lawn & Garden range has everything it takes to keep garden tools, electrical equipment and outdoor furniture looking great and working smoothly, all year round.
Regularly applying these general and specific-use formulations can help to protect items that face the elements daily, prolonging their life and keeping them at their best for longer.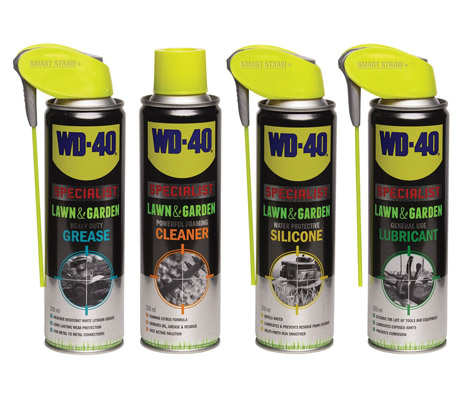 GT85
A multi-purpose lubricant, ideal for uses throughout the home and workplace.
GT85 is made with PTFE; a compound used in famous non-stick products and renowned for its chemical inertness, weatherproofing, electrical insulation, temperature resistance, low coefficient of friction and non-adhesive properties.
GT85 can be used to loosen rusted parts, prevent squeaking, and drive out moisture from electrical systems, as well as being an effective fast-acting cleaner.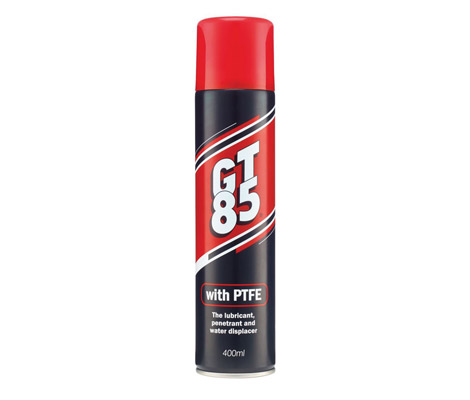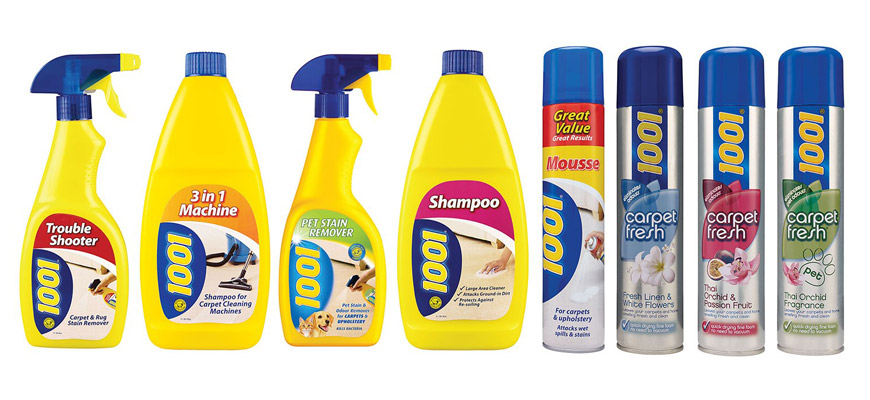 1001
A recognised name in carpet care for more than 50 years, 1001 specialises in products for tackling spills and stains, cleaning large carpeted and floored areas, and freshening carpets and upholstery.
We are pleased to offer a comprehensive range of its products, including stain removers and fresheners specifically designed for homes with pets.
Look out for further brand announcements in the coming months, detailing a host of products that will be available alongside AVSL Group brands at our forthcoming trade counter.